Bird Watching Tours in the Amazon half-day tour

Bird Watching Tours in the Amazon half-day tour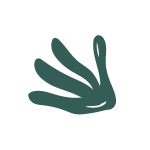 The Amazon has an impressive and abundant bird population.  At least 1.300 categories of birds, 20 percent of the Earth species are in the Amazon jungle. This excursion will give you the opportunity to appreciate the wonders of nature, exotic bird specimens and some endemic ones such as Brotogeris versicolurus, the Tyrannus albogularis and Piuri – Crax globulosa, among others.


Two options
Depending on the season of high or low waters, the activity will take place in two areas. One of the areas is La Milagrosa; this tour includes a pleasant walk of approximately two hours through small villages. Secondly, the other alternative consists of a 25 minutes boat ride on the Amazon to the beautiful Isla de Gamboa, an island inhabited by a wide variety of exotic birds. The walking tour and bird watching take around two hours . For this activity, you will count on the company of an ornithologist who will introduce you to the magical world of birds, turning bird watching into a fantastic excursion. Consequently, you will identify different species during this Amazon jungle walk. That is why, if you can choose a full-day tour it will be a great option because you can combine and visit other places such as Marasha o Puerto Nariño.
Amazon B&B offers you the best packages of accommodation and tours
The best packages of accommodation and tours
We ask an advanced payment of 50% of the total of your package by Pay Pal or credit card. There is not refundable payment in case of cancellation.The balance of 50% will pay upon arrival in cash or credit card. If with a credit card the transaction has an additional 5% additional cost.
Clause: Amazon B&B reserves the right to make modifications in case of force majeure as difficulties in the logistics or the climate, or the temporary or definitive closing of the proposed place. However, we guarantee that we will always offer a similar or better alternative without changing the price. These changes are usually exceptional situations, and any decision will consult with our client.