Ecological Park: Mundo Amazónico

Ecological Park: Mundo Amazónico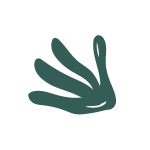 The ecological park "Mundo Amazónico" (Amazon World) is an interesting space to deepen into the jungle and learn more about the Amazon without leaving Leticia. This is a tourist attraction for Amazon conservation and contemplation of the endemic plant's collection, and fruits of the region. It is located at kilometre 7.7 on the road Leticia, the capital city of the Colombian Amazon.


Botanical garden
One of the specials areas is the excellent collection of native flora and plants that you can know throughout ecological trails in this garden. You will learn about exotic fruits, ornamental and medicinal plants and their uses. This is the biggest collection of plants close to Leticia.
Amazon tea house
The Amazon Tea House, you can try some fruits and leaves like an aromatic tea. This is an exhibition of local and sustainable production made by indigenous families. For example, you can try fruits such as Copoazú, Araza, Açaí and Aguaje.
Aquarium
Here you will know a group of Amazon fish such as Macana, Carahuasu, the famous Piranha. Here, you can learn about 30 species of fishes
Meet the Huitotos
This full-day tour also offers a trekking tour to visit the indigenous community Huitotos and its social house, named "Maloka", and to meet their community representatives such as the sage or shaman and the cacique or curaca Indian chief, who talks to the visitors about their culture.
Amazon B&B offers you the best packages of accommodation and tours
The best packages of accommodation and tours
We ask an advanced payment of 50% of the total of your package by Pay Pal or credit card. There is not refundable payment in case of cancellation.The balance of 50% will pay upon arrival in cash or credit card. If with a credit card the transaction has an additional 5% additional cost.
Clause: Amazon B&B reserves the right to make modifications in case of force majeure as difficulties in the logistics or the climate, or the temporary or definitive closing of the proposed place. However, we guarantee that we will always offer a similar or better alternative without changing the price. These changes are usually exceptional situations, and any decision will consult with our client.