Motorbike or tuk-tuk tour and walking tour

Motorbike or tuk-tuk tour and walking tour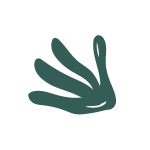 This tour has an approximate three hours with two activities. We combine a funny trip in motorbike or tuk-tuk and a hike.  The Tuk-tuk or motorbike is one of the main forms of transportation in Leticia, although its design comes from Asia. It has three wheels, one front and two rear, and can accommodate three passengers and the driver. We propose to use this transportation for our adventure!


The Huitoto native community
The Huitoto community and its culture
The first stop is on the road to meet the Huitoto native community.
You will learn about the Huitoto indigenous community. For example, they inhabit different areas of the Amazon region in Colombia and Peru. Its economy is mainly based on horticulture, hunting, fishing and fruit harvesting. They grow corn, banana, cassava, peanuts, and they breed chickens for consumption. Its main form of housing is the maloca. And at 7 km on the route, you will visit the craft workshop of this community.
Hike close to Tacana River
Enjoy the Tacana River and its nature
After you spend time learning from native people you will hike to Tacana River to enjoy its nature. The Tacana River is a tributary of the great Amazon River. Its wilderness will energize you during this hike, you will know about native trees, fruits and its fauna with the help of our guide..
Amazon B&B offers you the best packages of accommodation and tours
The best packages of accommodation and tours
We ask an advanced payment of 50% of the total of your package by Pay Pal or credit card. There is not refundable payment in case of cancellation.The balance of 50% will pay upon arrival in cash or credit card. If with a credit card the transaction has an additional 5% additional cost.
Clause: Amazon B&B reserves the right to make modifications in case of force majeure as difficulties in the logistics or the climate, or the temporary or definitive closing of the proposed place. However, we guarantee that we will always offer a similar or better alternative without changing the price. These changes are usually exceptional situations, and any decision will consult with our client.