Visit and talk with the shaman tour

Visit and talk with the shaman tour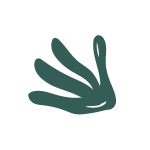 In this tour we will visit the indigenous community Huitoto to learn about its customs. However, we do not offer or recommend drinking Yage (Traditional hallucinogenic drink of indigenous communities), as it may cause serious health problems and life risks. The reason why Amazon B&B advises you  to avoid this experience, in the same way, we are not responsible for personal decisions about it.


Encounter with a shaman
Shamans and his cultural values
On this visit, you can learn about some ancestral rituals of the indigenous communities of the Amazon, their values and culture listening to the stories of the shaman. A shaman is a warlock or sorcerer. In their cultures, he has a supernatural power that allows him to contact spirits, cure diseases, predict the future or influence weather conditions, among other issues. The role of shamans in communities revolves around the possession of wisdom, of a knowledge. And they pass this knowledge from generations to generations.
Amazon B&B offers you the best packages of accommodation and tours
The best packages of accommodation and tours
We ask an advanced payment of 50% of the total of your package by Pay Pal or credit card. There is not refundable payment in case of cancellation.The balance of 50% will pay upon arrival in cash or credit card. If with a credit card the transaction has an additional 5% additional cost.
Clause: Amazon B&B reserves the right to make modifications in case of force majeure as difficulties in the logistics or the climate, or the temporary or definitive closing of the proposed place. However, we guarantee that we will always offer a similar or better alternative without changing the price. These changes are usually exceptional situations, and any decision will consult with our client.