Get ready for your Amazon trip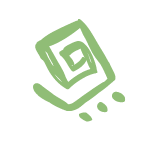 Get ready for your Amazon trip
When preparing for your trip to this great destination, we ask you to take into account the following recommendations and tips for a safe and enjoyable stay.
Your Title Goes Here
Your content goes here. Edit or remove this text inline or in the module Content settings. You can also style every aspect of this content in the module Design settings and even apply custom CSS to this text in the module Advanced settings.
Clothes for a trip to the Amazon
The Amazonian climate is humid heat, which varies between 25 °c and 30 °c (77°F to 86°F), which implies that you will sweat a lot, so it is advisable to wear light cotton clothes. We recommend you wear light-coloured garments and avoid black because it attracts the mosquitoes. You should bring T-shirts and shorts, but you must include some long sleeve shirts and long pants to protect you from the mosquitoes. Comfortable and lightweight shoes, sandals, thin socks, a bathing suit. And a thread scarf in case you have night excursions. Don't forget to bring a light backpack to load some essential things for the tours. In the rainy season you will need water boots and raincoats if you booked your excursions with the hotel we will provide.
The specified slider id does not exist.
Recommendations for use
You must include mosquito repellent and sunscreen preferably without aroma. You should also avoid using shampoo, perfume and creams with fruit and flowers essences because it attracts mosquitoes. If you go to Monkey Island (Isla de los Micos), you should not use repellent for the safety of this species
Protection for electronic devices
Due to moisture, you must protect your cell phone, cameras and any other electronic device with a plastic bag with zipper. Also, we recommend to keep this bags throughout the trip and your return to not pollute the environment with plastics.
Water boots, raincoats and flashlight
For excursions and rainy season you will need these protections, but if you booked the tours with Amazon B&B, we would provide them for you. The boots always keep them clean and deodorised. If you booked the tours with other agency, we recommend that you consult its policies about it.
Ours come with boots and raincoats because we like to take care of you. Book with us!
Vaccinations before travelling to the Amazon
We recommend vaccination against yellow fever at least 15 days before the trip to the Amazon. Also consult your doctor before, put the vaccine against tetanus. Together with your doctor evaluate your particular case of health if you need to take other precautions. Usually, in the tours, it is not necessary to be in the depths of the jungle or more than a day. However, if you plan to make a trip with these features consider with your doctor or at a Red Cross site, include drugs against malaria, cholera and typhus. Don't forget to take your regular medications and include some antihistamine  prescribed by your doctor.
What are the most common health problems on the trip?
Indigestion and diarrhea caused by feeding changes and water. That is why we recommend to drink only bottled water and to open it has the safety seal because the sanitary quality of water is not optimal in the generality of the area.
Avoid drinking fruit juices in places do not apply health measures. In Amazon B&B we have water that complies with health standards  We also advise you to stay hydrated by the Amazon climate, but try to keep a single reusable bottle for the care of the environment to not use more than one plastic bottle per person. Another precaution is against colds if during the trip you will face different temperature changes, it is advisable to wear the appropriate clothes for each climate. For travellers to Manaus (Brazil) during the night, we suggest wearing a thread scarf and long sleeve shirt to protect you from the fresh and humid air.
Personal safety
In the Amazon destination "What is Leticia like and its surroundings?" we offer information about security measures if you visit Tabatinga (Brazil), the same that you should consider if you go to Peru.
As for shaman rituals and yage drink, tribal ceremonies and practice, we know that they cause curiosity in visitors. However, the hotel doesn't offer a guide or commercial service because it is a risky activity for health. In this sense, Amazon B&B is not responsible for any personal decision in this regard.
Animal safety also counts
The protection of animal species also interests us. If you put some a repellent, do not hug or load any animal, because the DEET of these products can be highly toxic when left in their legs and extremities. Please note this warning especially when visiting the Isla de los Micos.
Money and taxes
Leticia's entry tax:  Leticia's entry tax: Before leaving the airport you must pay a fee of USD 12. It is recommended to keep the ticket because it can ask during the tours.
In Leticia cash is king: It is preferable that you arrive at Leticia with a reserve of Colombian pesos in cash for purchases in shops and restaurants. In the hotel rooms, there is a safe-deposit box if you need to keep the money. In the city there are four ATM's that receive different cards; however, it is convenient for your bank to see if your card has restrictions in Colombia. Also, check transaction costs. In Colombia, you can withdraw a maximum amount of USD 150 each time and the collection of a commission for each withdrawal. Only in some shops and restaurants, it is possible to pay with cards, so it is recommended to keep the cash. In the surroundings of Leticia, there is no possibility to use Cashier's cards, or credit; all payments must be in cash. At Amazon B&B accept credit cards with a surcharge of 4% due to international commissions. Also, we accept Colombian pesos, dollars and euros.
Currency exchange: in Leticia and the border town of Tabatinga there are several currency exchange stations.  You can change from USD, EUR to COP, REAL or SOL. These are open from 8:00 to 12:00 and from 2:00 to 7:00. On Sundays and holidays, there are very few open, therefore the exchange rate is less competitive than weekdays. However, we recommend changing in the city of your hometown.
Tips: In the tourist restaurants in Colombia the tip is "voluntary", 10% of the value. This value in most of the establishments charges you automatically. You are free to indicate whether you want to pay it or not or if you are going to spend a lower value. Always detail your receipt, in many cases already your tip was included in the total cost.