Excursion Marasha or Natamu:low jungle – Peru

Excursion Marasha or Natamu:low jungle – Peru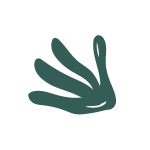 This tour begins leaving from Leticia's port, and Forty-five minutes later by speedboat, we arrive on the other side of the Amazon River.
When we cross a kind of imaginary line in the middle of the river, then we will be on the Peruvian side.
Peru is one of the countries of the tri-frontiers with Colombia and Brazil.
Marasha and Natamu are two different and beautiful nature reserves. We can choose to know one of them.
There, you will enjoy one of the nature reserves and their activities.
Each one is special!


Peruvian low forest
 TIn this natural landscape, you can experience the first sounds and images of the rainforest. Also, there is a lake, the perfect place for fishing, bird watching and other activities. In Chinería, a Peruvian village, you can meet some inhabitants of Tikuna indigenous ethnic group.
Trekking through the jungle
For about one hour you will walk through the jungle with an experienced and knowledgeable guide on a broad path, surrounded by huge trees with more than 400 years and animals such as monkeys, butterflies and multicoloured birds.Moreover, for those who want to spend a night in a unique ecosystem, we recommend One day in the Amazon you can for further information on how to go on this tour.
Fishing or kayaking
Once in reserve, have lunch and relax in a hammock before going on a fishing tour or practice kayaking. Fishing practices with the local style, with simple implements and a canoe. Kayaking is the nautical sport with a canoe of light material and paddles to drive the advance, and it can be carried out for two or three hours in the internal lakes. In either of the two activities, you can enjoy the typical Amazon nature.
Amazon B&B offers you the best packages of accommodation and tours
The best packages of accommodation and tours
We ask an advanced payment of 50% of the total of your package by Pay Pal or credit card. There is not refundable payment in case of cancellation.The balance of 50% will pay upon arrival in cash or credit card. If with a credit card the transaction has an additional 5% additional cost.
Clause: Amazon B&B reserves the right to make modifications in case of force majeure as difficulties in the logistics or the climate, or the temporary or definitive closing of the proposed place. However, we guarantee that we will always offer a similar or better alternative without changing the price. These changes are usually exceptional situations, and any decision will consult with our client.