Brazil, only a few steps away: Visit to Tabatinga

Brazil, only a few steps away: Visit to Tabatinga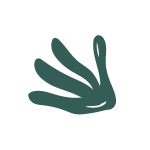 Tabatinga is the Brazilian twin of Leticia. It is located only ten minutes away by car. Though officially Tabatinga (Brazil) and Leticia (Colombia) are in different countries, it is possible the open access. On this tour we go by bicycle or mini-taxi, we pass the Brazilian border and get into the city of Tabatinga. There you will explore Brazilian territory and enjoy part of its commercial, cultural and natural wealth.  But before we leave the Colombian side, we take you on a tour around Leticia


Leticia
The capital of Colombian Amazon
For its privileged location in Leticia,Amazon B&B allows you to be near to the main touristic areas in Leticia, such as the Parque Santander. There you can climb the bell tower of the Cathedral Nuestra Señora de la Paz, where you will have the best view of the rest of the town. Two blocks away there is the Museo Etnográfico del Banco de la República, which exhibits millenary and diverse Amazonian cultures. You can also locate other sites of interest for the rest of your stay in Leticia.
Tabatinga, Brazil
An encounter of two cultures
Leticia and Tabatinga seem to form a single city because an avenue of free access joins them. In Tabatinga you will visit the "street of friendship", where there are several shops to buy famous Azaleia or Havaianas sandals, Brazilian handicrafts and the famous Garoto chocolate. The tour let you appreciate Brazilian architecture, and learn a few words of Portuguese.
Amazon B&B offers you the best packages of accommodation and tours
The best packages of accommodation and tours
We ask an advanced payment of 50% of the total of your package by Pay Pal or credit card. There is not refundable payment in case of cancellation.The balance of 50% will pay upon arrival in cash or credit card. If with a credit card the transaction has an additional 5% additional cost.
Clause: Amazon B&B reserves the right to make modifications in case of force majeure as difficulties in the logistics or the climate, or the temporary or definitive closing of the proposed place. However, we guarantee that we will always offer a similar or better alternative without changing the price. These changes are usually exceptional situations, and any decision will consult with our client.