Night trekking in the Amazon

Night trekking in the Amazon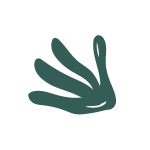 The Amazon Rainforest does not sleep. During the day you will have an adventure, but at night you will live it even more.  This night tour offers you an intense experience in the jungle. The departure time can be agreed depending on whether you prefer to watch the sunset and some animals such as dolphins and lazy bears. The tour has dinner at your return for you because with this great adventure you deserve to try a great Amazon meal!


Jungle at night
New mysteries will be revealed!
In our night hike you will push your senses to the limit: sounds, smells and sensations that only the Amazon can make you feel. consequently, the mysteries of the jungle are revealed in a different way to the day. This is walking for those who want to appreciate the darkness and noise of the night. You can have encounters with nocturnal animals such as spiders, depending on the chosen area and alligator season. And an expert guide will explain it to you during this journey
Amazon B&B offers you the best packages of accommodation and tours
The best packages of accommodation and tours
We ask an advanced payment of 50% of the total of your package by Pay Pal or credit card. There is not refundable payment in case of cancellation.The balance of 50% will pay upon arrival in cash or credit card. If with a credit card the transaction has an additional 5% additional cost.
Clause: Amazon B&B reserves the right to make modifications in case of force majeure as difficulties in the logistics or the climate, or the temporary or definitive closing of the proposed place. However, we guarantee that we will always offer a similar or better alternative without changing the price. These changes are usually exceptional situations, and any decision will consult with our client.