Kayaking in the Yahuarcaca Lakes

Kayaking in the Yahuarcaca Lakes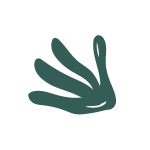 This half-day tour offers you a great activity like kayaking to enjoy a relaxing excursion. You will know one of the most beautiful landscapes in the region because of its abundance of nature. You will discover a group of lakes with lily water, rubber trees, red cedars and the contrast of shades of water. Also, its location is close to Leticia, and there you will enjoy sailing in a kayak for at least two hours.


Kayaking
Amazing Yahuarcaca Lakes
The Amazon is a humid and tropical rainforest, home to vast biodiversity. During the wet season, part of the jungle is flooded allowing tourists to travel by boat through the Yahuarcaca lakes, which offers a unique encounter with nature. For instance, you will be able to paddle through the flooded jungle in a magical environment, surrounded by rubber trees, red cedar, mahogany, and the great with its aerial roots.
This slow journey through the jungle gives countless opportunities to see birds (herons, needle ducks, eagles, hawks), mammals (pink and grey dolphins), reptiles, amphibians, fish, insects and a range of plants without precedence such as the famous Victoria Regia (the world's largest lotus). This tour includes Spanish speaking guide and expert on this unique region. Besides, you will try a local lunch.
Amazon B&B offers you the best packages of accommodation and tours
The best packages of accommodation and tours
We ask an advanced payment of 50% of the total of your package by Pay Pal or credit card. There is not refundable payment in case of cancellation.The balance of 50% will pay upon arrival in cash or credit card. If with a credit card the transaction has an additional 5% additional cost.
Clause: Amazon B&B reserves the right to make modifications in case of force majeure as difficulties in the logistics or the climate, or the temporary or definitive closing of the proposed place. However, we guarantee that we will always offer a similar or better alternative without changing the price. These changes are usually exceptional situations, and any decision will consult with our client.