Yavary and Sacambu Jungle

Yavary and Sacambu Jungle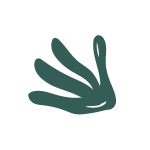 The Yavarí is a river belonging to the Amazon basin. It is a tributary of the right bank of the Amazon River, which forms throughout its course the natural border between Brazil and Peru. On the other hand, Yavari River meets to Sacambu Lake and River, where you can find great surprises. This expedition is famous for its wild nature.


Bird watching
This tour starts early in the morning, at 4:30 with breakfast in Amazon B&B, then, you will be ready to discover the Amazon jungle. Around 5:00, you walk with your guide to the port to take the boat. The proposal is starting the journey a couple of minutes before the sunrise. The ship goes to inside lakes, hidden locations, away from the commercial massive tours groups, to see the wake up of the many species of birds. You will be able to appreciate a wide range of exotic birds in its natural environment. After the bird watching, you will visit local places around the area, and there you can choose to fish or take a short walk..
Sacambu Lake
The next stop is Sacambu river and lake, which is known for its food-rich environment to attract many dolphins to eat, play and pair, in certain seasons of the year. In this area you can also find one of the most characteristic fish in the Amazon: the Piranha. That is a further reason to continue this exotic natural path through the river.
Benjamin and Atalaya villages
The following goal is to meet the hugeness Amazonian River. From the boat, the visitor can appreciate the Peruvian island Islandia, and depending on the season of the year we can visit Benjamin Constant, a small town in Brazil. We will take on the Brazilian side to visit the local villages Benjamin and Atalaya. After lunchtime, around 15:30, we begin returning to Leticia.
Amazon B&B offers you the best packages of accommodation and tours
The best packages of accommodation and tours
We ask an advanced payment of 50% of the total of your package by Pay Pal or credit card. There is not refundable payment in case of cancellation.The balance of 50% will pay upon arrival in cash or credit card. If with a credit card the transaction has an additional 5% additional cost.
Clause: Amazon B&B reserves the right to make modifications in case of force majeure as difficulties in the logistics or the climate, or the temporary or definitive closing of the proposed place. However, we guarantee that we will always offer a similar or better alternative without changing the price. These changes are usually exceptional situations, and any decision will consult with our client.