Trekking through the virgin rainforest Tailor- made path

Trekking through the virgin rainforest Tailor- made path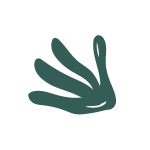 If you are willing to walk some hours and have the purest and direct contact with the exuberance of flora and fauna, this is your tour. It is the hike that takes place in jungle areas. The type of forest can vary as primary or virgin forest and secondary or with more transit of people through footpath or shortcut. The area and duration depend on your desire and the seasons of the year. Mainly, we propose the route of "Los kilómetros" where at the ends of the road we can penetrate the forest. In this tour, in particular, we agree on the details of the experience you want.


The beginning
We take you with an expert guide to the so-called Virgin forest. It is also called primevally, old growth or primary forest, is a rainforest that has remained untouched for a long time and therefore exhibits unique ecological features such as increased biodiversity. On this close journey with jungle, the meaning of adventure is even more evident, being surrounded by a concert of sounds and the spectacle of colours, where still premium green. The contact with the diversity of species will show you the strength of life and the respect that must be felt by it.
Lunch
We cook!
A real adventure in the jungle leads us to live unique experiences such as food preparation. We carry the ingredients for lunch, which we can prepare in the visit to the Huitotos an indigenous community in the Nazareth Village.
Kayaking on the lake
If at the end of this tour you want to finish your day with an additional adventure you can take a Kayak ride on Lake Yahuarcaca. The details of this option are agreed.
Amazon B&B offers you the best packages of accommodation and tours
The best packages of accommodation and tours
We ask an advanced payment of 50% of the total of your package by Pay Pal or credit card. There is not refundable payment in case of cancellation.The balance of 50% will pay upon arrival in cash or credit card. If with a credit card the transaction has an additional 5% additional cost.
Clause: Amazon B&B reserves the right to make modifications in case of force majeure as difficulties in the logistics or the climate, or the temporary or definitive closing of the proposed place. However, we guarantee that we will always offer a similar or better alternative without changing the price. These changes are usually exceptional situations, and any decision will consult with our client.