Excursion to Tanimboca natural reserve

Excursion to Tanimboca natural reserve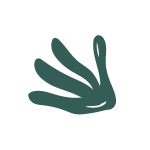 The Tanimboca natural reserve is a protected and unspoiled area, located 11 kilometres from Leticia, by taxi or mini taxi (tuk-tuk).
You will discover the importance of the Amazonian ecosystem and be able to practice activities such as canopy and kayaking.
On the way to Tanimboca, along Leticiat's main road called "Los kilómetros" which is almost 18 kilometres long, you will notice remarkable contrasts between urban and native life.
There, you will see interesting tourist spots.
For example, at kilometre 7, the Huitoto indigenous community and between km 9-11 the coexistence of natives and settlers, due to Leticia's urban growth.


Canopy among trees
The reserve is well known for its canopy tour with a dossel among trees, which allows you to slide from one tree to another, 35 meters up in the air. Using cables, you can rise to the top of the tree where the view is impressive. Standing at the top, you truly experience the beauty of the rainforest and the adrenaline rush of adventure.
Walk around Tanimboca
This full-day excursion also includes a hiking tour around the Tanimboca. But if you want to have a more intense experience and more physical performance, we offer an additional hike to know the surrounding and meet some indigenous communities.
Adventure in a kayak
It is also possible to include an activity like kayaking is the nautical sport inside a canoe of light material with a paddle to drive the advance, and it can be carried out in the internal lakes. Navigating you can experience a special approximation to the nature of the Amazon amidst small waterways between trees and lakes.
Amazon B&B offers you the best packages of accommodation and tours
 The best packages of accommodation and tours
We ask an advanced payment of 50% of the total of your package by Pay Pal or credit card. There is not refundable payment in case of cancellation.The balance of 50% will pay upon arrival in cash or credit card. If with a credit card the transaction has an additional 5% additional cost.
Clause: Amazon B&B reserves the right to make modifications in case of force majeure as difficulties in the logistics or the climate, or the temporary or definitive closing of the proposed place. However, we guarantee that we will always offer a similar or better alternative without changing the price. These changes are usually exceptional situations, and any decision will consult with our client.