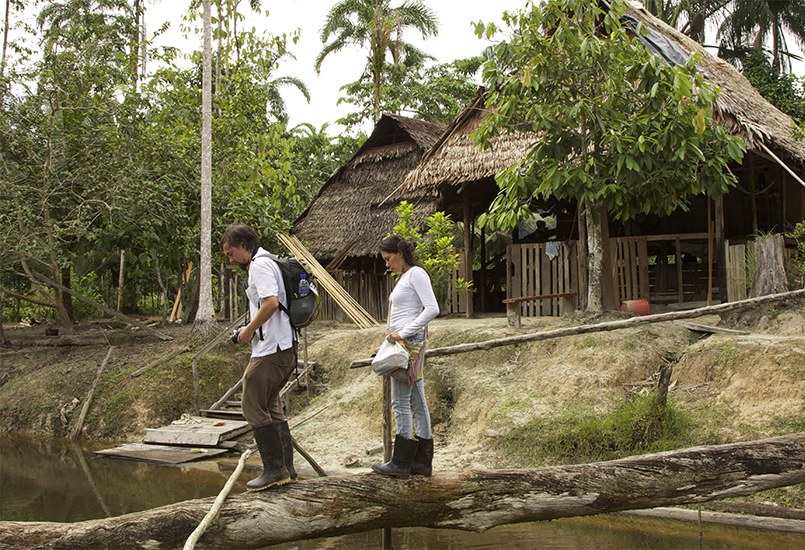 It is the hike that takes place in jungle areas. The type of forest can vary as primary or virgin forest and secondary or with more transit of people through footpath or shortcut. Some areas may be swampy as in the Marasha reserve or the swamps and lakes.It can also be a dry walk, if the area is tall or high jungle. In both cases, there will be different species.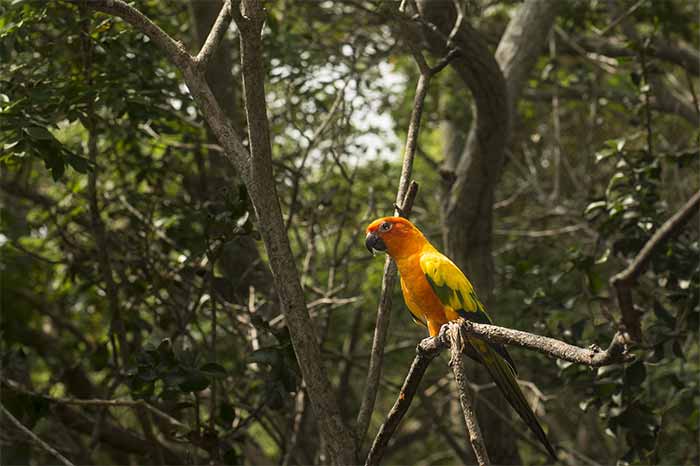 It is a short activity and is preferably done in the early morning to see the Amazonian sunrise, the lights of the sky and the awakening of the birds.It is a general sighting and the type of species that will depend on the area of the sighting. The accompaniment makes it a local guide.
But if your interest is a specialised sighting for the tracking of specific species, other locations and other planning with an ornithologist. In that case, inform us about your goals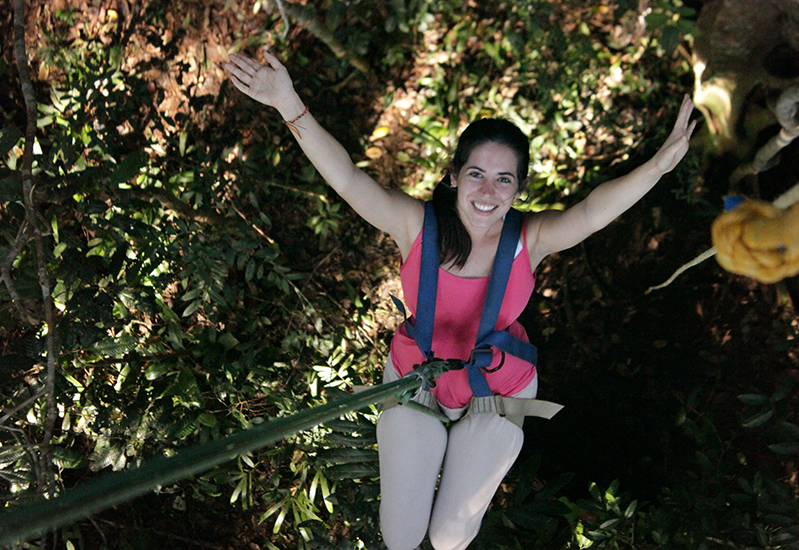 Between trees of 200 meters, you can climb by your means or with mechanical aid, with a safety harness, to reach the 38 meters. Have a view from the heights unparalleled and then descend with the feeling of being flying among the trees. It is an activity suitable for all ages and people who resist the adrenaline. Children can enjoy this experience for their natural ease to climb. You can practice the canopy in different natural reserves, and its duration is two to three hours.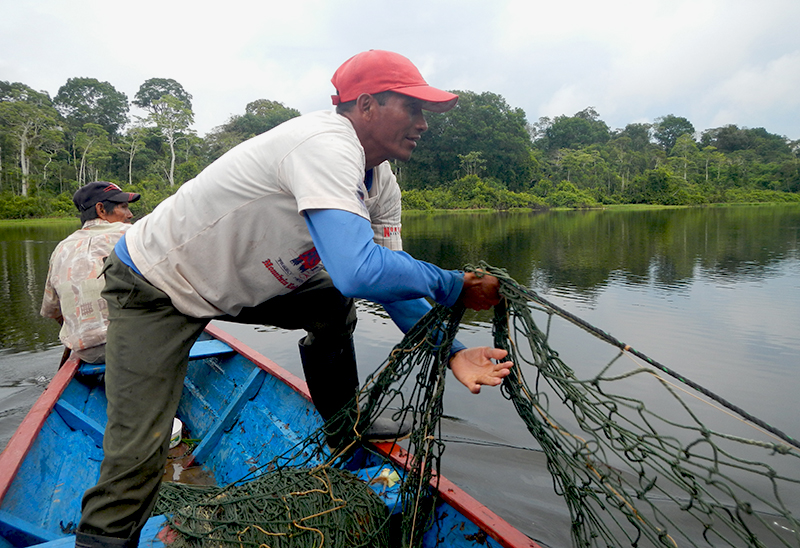 It is the nautical sport inside a canoe of light material with a paddle to drive the advance, and it can be carried out for two or three hours in the internal lakes like the Yaguarkak to the outside of Leticia, or in Puerto Nariño in the Lake Tarapoto.
Professional sport fishing:  It practices in special periods and that the guest brings its implements. It should take into account that certain species are in closed season
[et_pb_divimenus _builder_version="4.21.0″ _module_preset="default" theme_builder_area="post_content" hover_enabled="0″ sticky_enabled="0″ show_open="off"][et_pb_divimenus_item _builder_version="4.21.0″ _module_preset="default" theme_builder_area="post_content" disable_items="off" menu_item_font_icon="%%43%%" menu_item_image="data:image/svg+xml;base64,PHN2ZyB3aWR0aD0iNTQwIiBoZWlnaHQ9IjU0MCIgdmlld0JveD0iMCAwIDU0MCA1NDAiIHhtbG5zPSJodHRwOi8vd3d3LnczLm9yZy8yMDAwL3N2ZyI+CiAgICA8ZyBmaWxsPSJub25lIiBmaWxsLXJ1bGU9ImV2ZW5vZGQiPgogICAgICAgIDxwYXRoIGZpbGw9IiNFQkVCRUIiIGQ9Ik0wIDBoMTA4MHY1NDBIMHoiLz4KICAgICAgICA8cGF0aCBkPSJNNDQ1LjY0OSA1NDBoLTk4Ljk5NUwxNDQuNjQ5IDMzNy45OTUgMCA0ODIuNjQ0di05OC45OTVsMTE2LjM2NS0xMTYuMzY1YzE1LjYyLTE1LjYyIDQwLjk0Ny0xNS42MiA1Ni41NjggMEw0NDUuNjUgNTQweiIgZmlsbC1vcGFjaXR5PSIuMSIgZmlsbD0iIzAwMCIgZmlsbC1ydWxlPSJub256ZXJvIi8+CiAgICAgICAgPGNpcmNsZSBmaWxsLW9wYWNpdHk9Ii4wNSIgZmlsbD0iIzAwMCIgY3g9IjMzMSIgY3k9IjE0OCIgcj0iNzAiLz4KICAgICAgICA8cGF0aCBkPSJNMTA4MCAzNzl2MTEzLjEzN0w3MjguMTYyIDE0MC4zIDMyOC40NjIgNTQwSDIxNS4zMjRMNjk5Ljg3OCA1NS40NDZjMTUuNjItMTUuNjIgNDAuOTQ4LTE1LjYyIDU2LjU2OCAwTDEwODAgMzc5eiIgZmlsbC1vcGFjaXR5PSIuMiIgZmlsbD0iIzAwMCIgZmlsbC1ydWxlPSJub256ZXJvIi8+CiAgICA8L2c+Cjwvc3ZnPgo=" menu_item_show_title="on" menu_item_equal_size="on" menu_item_select="icon_option" menu_item_use_border="off" title_clickable="off" tooltip_use_background="off" tooltip_behavior="hover" child_order="0″ title="001″ item_padding_lr="15″ item_padding_tb="15″ item_padding_lr_t="15″ item_padding_tb_t="15″ item_padding_lr_p="15″ item_padding_tb_p="15″ hover_enabled="0″ sticky_enabled="0″][/et_pb_divimenus_item][et_pb_divimenus_item _builder_version="4.21.0″ _module_preset="default" theme_builder_area="post_content" disable_items="off" menu_item_font_icon="%%43%%" menu_item_image="data:image/svg+xml;base64,PHN2ZyB3aWR0aD0iNTQwIiBoZWlnaHQ9IjU0MCIgdmlld0JveD0iMCAwIDU0MCA1NDAiIHhtbG5zPSJodHRwOi8vd3d3LnczLm9yZy8yMDAwL3N2ZyI+CiAgICA8ZyBmaWxsPSJub25lIiBmaWxsLXJ1bGU9ImV2ZW5vZGQiPgogICAgICAgIDxwYXRoIGZpbGw9IiNFQkVCRUIiIGQ9Ik0wIDBoMTA4MHY1NDBIMHoiLz4KICAgICAgICA8cGF0aCBkPSJNNDQ1LjY0OSA1NDBoLTk4Ljk5NUwxNDQuNjQ5IDMzNy45OTUgMCA0ODIuNjQ0di05OC45OTVsMTE2LjM2NS0xMTYuMzY1YzE1LjYyLTE1LjYyIDQwLjk0Ny0xNS42MiA1Ni41NjggMEw0NDUuNjUgNTQweiIgZmlsbC1vcGFjaXR5PSIuMSIgZmlsbD0iIzAwMCIgZmlsbC1ydWxlPSJub256ZXJvIi8+CiAgICAgICAgPGNpcmNsZSBmaWxsLW9wYWNpdHk9Ii4wNSIgZmlsbD0iIzAwMCIgY3g9IjMzMSIgY3k9IjE0OCIgcj0iNzAiLz4KICAgICAgICA8cGF0aCBkPSJNMTA4MCAzNzl2MTEzLjEzN0w3MjguMTYyIDE0MC4zIDMyOC40NjIgNTQwSDIxNS4zMjRMNjk5Ljg3OCA1NS40NDZjMTUuNjItMTUuNjIgNDAuOTQ4LTE1LjYyIDU2LjU2OCAwTDEwODAgMzc5eiIgZmlsbC1vcGFjaXR5PSIuMiIgZmlsbD0iIzAwMCIgZmlsbC1ydWxlPSJub256ZXJvIi8+CiAgICA8L2c+Cjwvc3ZnPgo=" menu_item_show_title="on" menu_item_equal_size="on" menu_item_select="icon_option" menu_item_use_border="off" title_clickable="off" tooltip_use_background="off" tooltip_behavior="hover" child_order="1″ title="001″ item_padding_lr="15″ item_padding_tb="15″ item_padding_lr_t="15″ item_padding_tb_t="15″ item_padding_lr_p="15″ item_padding_tb_p="15″ hover_enabled="0″ sticky_enabled="0″][/et_pb_divimenus_item][/et_pb_divimenus]